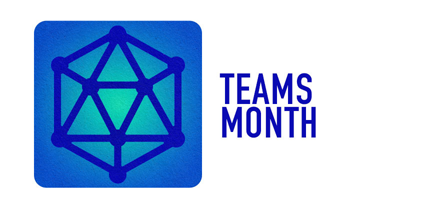 In September, Inman digs deep on real estate teams — what it takes to join or build one, how to optimize a team and even when to consider leaving one. Adding nuance on top of Inman's weekly Teams Beat email newsletter, this theme month will serve up top insights from the best team leaders across the country.
No one can predict the future of real estate, but you can prepare. Find out what to prepare for and pick up the tools you'll need at the immersive Virtual Inman Connect online Nov. 1-2, 2023. And don't miss Inman Connect New York on Jan. 23-25, 2024, where AI, capital and more will be center stage. Bet big on the roaring future, and join us at Connect.
In late 2019, I was the director of franchise development in the Midwest for Coldwell Banker Real Estate. I spent my time traveling to six states, working with brokerages on mergers, succession plans, recruitment and anything else to help grow the brand.
It all changed when I was presented with an offer to join a relatively unknown brokerage in Virginia from an unassuming man I didn't know much about. The company was Coldwell Banker Premier, the man was Steve DuBrueler, and my mission was to help him grow. It seemed simple enough.
No one could have predicted that a global health crisis would spark such a wild real estate market. Agents and brokerages were seemingly making money hand over fist in amounts previously unseen. That generally doesn't mesh well with a merger and acquisition strategy unless you like paying top dollar.
However, here we are three-and-a-half years later. Through a series of six mergers and heavy recruiting efforts, we went from five offices and about 70 agents to 18 offices, 260-plus agents, and about 50 employees. Here are a few guiding principles that I used to help get us on the path to growth.
Have a roadmap
It's pointless to grow just for the sake of growth. You should always know where you are going, why you want to do it and how to get there. Steve's philosophy was simple, "I am too big to be small and too small to be big." He had many of the problems a larger brokerage has but lacked the scale and resources to execute solutions.
My first milestone was $10 million in gross commission income. That number would theoretically provide us with ample funds and support staff to massively scale our programs. We also laid out a geographic perimeter. The rule was straightforward: I couldn't prospect beyond a four-hour drive time from Winchester, Virginia, where we are headquartered.
Naturally, being a traveler, two of our first three deals were four hours away. Boundaries are important when planning your growth strategy. Be careful not to overextend.
I have advised several of my consulting clients to walk away from deals that didn't make sense or didn't fit into their overarching plan. It's painful to throw away all that work, but it's better than doing a bad deal. 
Be prepared for the long game
Growth doesn't happen overnight. Whether it's M and A, recruitment or increased productivity, moving the needle can take time and massive effort. I worked for two years building relationships and laying the groundwork for our first three deals that all finally closed in the first quarter of 2022, more than doubling our size.
I still have merger conversations going on that began in mid-2020, proving that deals don't usually happen overnight. We also hired a full-time recruiter, who has revolutionized how we hire agents, employees and even ancillary partners, like loan officers. We are only halfway to our next milestone of growth and with the market conditions being uncertain, now is the time to double down on our strategies.
Right place, right time
I won't say growth relies on luck. That would cheapen the incredible amount of effort it takes to execute a plan. However, much like real estate prospecting, you have to be in the right place at the right time.
Just recently, a broker we would have loved to do a deal with up and closed her doors with no warning and never said a word to us. We had been in contact with her over the years, but apparently, that week, she just had enough.
It feels similar to watching that agent you've been chasing move to a competitor or seeing a for sale sign that isn't yours in a past client's yard. You are left to wonder what could have been done differently. You must have a plan to keep in front of your prospects. They will forget about you.
Make growth a cultural cornerstone
Some brokers will disagree with me, but growth should be an integral part of your company culture. Your agents and employees need to know why growth is important, how it benefits them, and how they can be a part of it. If the messaging is wrong, they will assume you are motivated by money and feel their loyalty has been misplaced.
I am not suggesting to openly speak about mergers or agents you are recruiting. Some things need to be confidential. You simply need to be able to share your "why."
After we merged with a company four hours away on the Atlantic coast, our agents were baffled and saw little benefit to partnering with agents in Delaware. I gave a simple analogy that has held true to this day: "If you are in the middle of the ocean and the waves get choppy, would you rather be in a rowboat or on an oil tanker? Which do you think is better equipped to ride the waves during a storm?"
Size can mean stability and opportunity. That is the story we now tell. The purpose of our growth is to give our agents better tools, superior service and access to amazing talent in multiple markets. Our agents know I am always on the hunt for deals that make sense, and some of them even refer people to me now.
The next 12 to 18 months will be a transformative time in this industry. That's my humble opinion. Companies that should have sold pre-2020 are now looking to make a move or will simply close their doors.
We expect to see unprecedented agent migration as less-experienced people struggle to navigate unfamiliar territory. New brokerage models will be tested. Many will fail, but there are always a few ideas that will take root and flourish. Now is the time to put a plan in place.
If you don't know how to start, ask for help. The companies that grow now will come out the other side of this shift with massive market share and a strong, loyal agent base. Don't be left behind. If you have an appetite for growth, stop thinking about it and make something happen.
Stephen Meadows is a 20+ year industry veteran and is the chief operating officer with Coldwell Banker Premier. Connect with him on Facebook and Instagram.