A mysterious evil force has put New York City into a deadly deep freeze in the first official teaser for Ghostbusters: Frozen Empire, Jason Reitman's much-anticipated follow-up to his successful 2021 sequel, Ghostbusters: Afterlife. (Jason is the son of the late Ivan Reitman, who directed the first two films in the franchise in the 1980s, so it's very much a family affair).
(Spoilers for Ghostbusters: Afterlife below.)
Afterlife introduced us to a new generation of ghostbusters descended from Egon Spengler (the late Harold Ramis), namely, the science-loving Phoebe (McKenna Grace) and her mechanically inclined brother Trevor (Finn Wolfhard). Mom Callie (Carrie Coon), aka Egon's daughter, moved the family out to Oklahoma when she inherited Egon's old house. The kids discovered their grandfather's old ghost-busting gear just in time to battle the attempted return of none other than Gozer the Gozerian from the original 1984 film.
As I wrote in my review, there was much to like about Ghostbusters: Afterlife: great performances, nimble direction, and some humorous callbacks to the original beloved film, like a tiny army of mini Stay-Puft marshmallow men causing chaos in the local Walmart. Unfortunately, all of that sank under the weight of a clunky script, a tired, predictable plot (Gozer? Again?), and a finale that took the fan service to downright treacly levels when the three remaining original Ghostbusters joined the fight (with a brief CGI appearance by the ghost of Egon). This was not a broadly popular take at the time, but I stand by it.
McKenna Grace and Logan Kim reprise their roles as Phoebe Spengler and her BFF Podcast.


YouTube/Sony Pictures

Finn Wolfhard also returns as Phoebe's brother, Trevor.


YouTube/Sony Pictures

Mom Callie (Carrie Coon) and science teacher Gary Grooberson (Paul Rudd) are an item.


YouTube/Sony Pictures

Bill Murray is back as Dr. Peter Venkman


YouTube/Sony Pictures

We'll also see Dan Aykroyd as Ray Stantz.


YouTube/Sony Pictures

Ernie Hudson is back as Winston Zeddermore


YouTube/Sony Pictures

Kumail Nanjiani joins the cast in an as-yet-undisclosed role.


YouTube/Sony Pictures

Ditto for Patton Oswalt


YouTube/Sony Pictures
It's not like Afterlife needed my approval, grossing over $200 million at the box office against its $75 million production budget. Sony announced the sequel the following spring, with a script by Jason Reitman and Gil Kenan. Kenan would eventually replace Reitman as director. Per the official premise
In Ghostbusters: Frozen Empire, the Spengler family returns to where it all started—the iconic New York City firehouse—to team up with the original Ghostbusters, who've developed a top-secret research lab to take busting ghosts to the next level. But when the discovery of an ancient artifact unleashes an evil force, Ghostbusters new and old must join forces to protect their home and save the world from a second Ice Age.
Much of the Afterlife cast is returning: Grace, Wolfhard, Coon, Paul Rudd as local science teacher (and Callie's love interest) Gary Grooberson, Logan Kim as Phoebe's BFF Podcast, and Celeste O'Connor as Trevor's crush Lucky Domingo. The remaining original Ghostbusters—Peter Venkman (Bill Murray), Ray Stantz (Dan Aykroyd), and Winston Zeddermore (Ernie Hudson)—have expanded roles, and we'll also see the return of Annie Potts as Janine Melnitz and William Atherton as Walter Peck. New faces in the cast include Patton Oswalt, Kumail Nanjiani, James Acaster, and Emily Alyn Lind.
It's a cool, cool summer in New York City.


YouTube/Sony Pictures

Wait! Not THAT cool! A deep freeze hits the Big Apple.


YouTube/Sony Pictures

Random people are freezing solid.


YouTube/Sony Pictures

The Ghostbusters are on the case.


YouTube/Sony Pictures

What is this evil spectral entity?


YouTube/Sony Pictures

Only one of the Ghostbusters seems genuinely stoked by the encounter.


YouTube/Sony Pictures
As Bananarama's "Cruel Summer" plays, the teaser opens at a New York beach on a scorching hot day, with everyone enjoying the sand and sun—until a dark cloud appears on the horizon and rushes toward shore, ultimately enveloping the Big Apple in ice. People are freezing to death in the middle of July. It's the dreaded "death chill," per Ray—"the power to kill by fear itself." And it's not a pleasant process: "Your veins turn to rivers of ice. Your bones crack. And the last thing you see is your own tear ducts freezing up."  By the time a blurry spectral figure appears, the gang is geared up and ready for a fight.
I think the teaser looks pretty promising. At least we're not back to Gozer again. Ghostbusters: Frozen Empire hits theaters on March 29, 2024.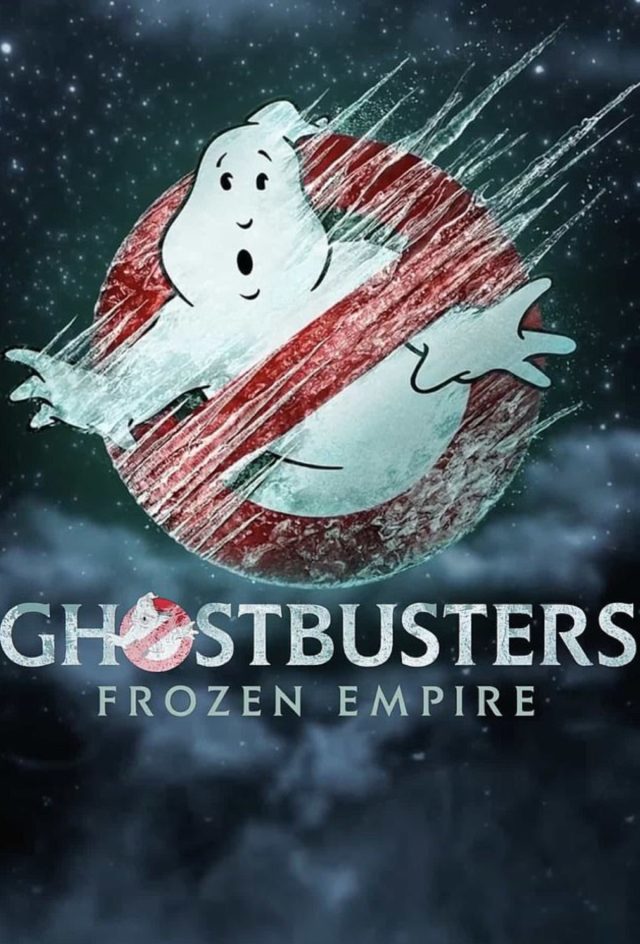 Listing image by YouTube/Sony Pictures